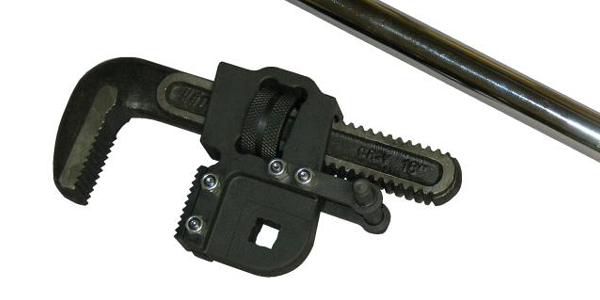 Lowell Corporation's Pipe Wrench Head Adapter. Turns any breaker bar, square male drive ratchet or torque wrench into a pipe wrench. Fits any standard 1/2 inch square male drive, and is rated to a 285 lb-ft torque capacity.
Jaws open from 1-1/2″ to 5-1/4″
3-1/4 lb assembly weight
All steel construction
Replaceable jaw teeth
P/N 3A901
When used with a ratchet, the unique "stop-bar" prohibits unwanted ratcheting motion during repositioning.