P-F Service Videos Can Help Extend Portable Hydraulic Hand Pump Life
Lowell Corporation
WORCESTER, MA     March 24, 2010 – The Porter-Ferguson division of Lowell Corporation has just released three new short videos demonstrating the proper methods for servicing portable hydraulic hand pumps. The videos are aimed at technicians in automotive repair and service who use a variety of OEM products as well as P-F tools.
The three videos cover pump oil inspection, pump oil addition, and jack system bleeding. Each video runs for about two minutes, each is shot in full color, and each features graphic demonstrations of proper service techniques.
According to P-F, many techs overlook routine pump maintenance for three reasons: oversight, lack of knowledge of maintenance procedures, or perceived lack of time.  But P-F maintains that routine pump maintenance is easy, requires very little time, and can greatly extend equipment life. Porter-Ferguson believes the videos will be helpful to porta-power users in facilities of all sizes.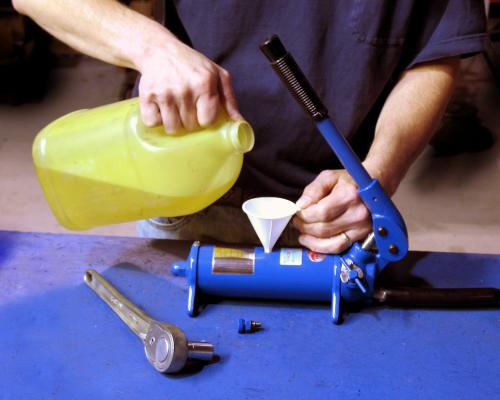 0
The videos can be seen on the P-F/Lowell website: https://lowellcorp.com.  Also available on this web page is a complete Porter-Ferguson product service manual.