All-Angle Clamp Does the Work of Many
Lowell Corporation
West Boylston, May 15, 2014 – Porter-Ferguson's All-Angle Bite-Tite™ Clamps can make multiple angle pulling operations easier and faster. A single clamp can pull from a variety of angles, doing the work of many individual clamps.
The BU0280 Clamp has two major components: a P-F BU0290 Pull Clamp and a BU0285 clamp adapter. The two components hook up quickly and easily to form a rugged combination which can pull from any number of additional angles up to 180º and at right angles to the clamp jaw. The BU0280 can be used with all pull rigs and jack sets and is one of the most versatile and useful body shop tools.
Designed by body repair pros for maximum performance and durability, the heat-treated, deep throat jaws and fit easily over flanges. Cross-hatched teeth ensure positive grip on metal or angled bead edges with less distortion of metal. Bolts are heat-treated for extra strength. The angled front face makes it possible to do close proximity clamping.
The All-Angle Clamp has a 5-ton (4.5t) capacity. Gripping surface is 3-9/16″ (90mm) wide x 7/16″ (11 mm) deep. Minimum throat clearances are 7/16″ (11 mm) deep. The tool's overall length is 8-1/4″ (209 mm) and it weighs 10 lbs. (4.6 kg). An optional repair kit is also available.
Like all of the company's products, Porter-Ferguson clamps are 100% made in USA and guaranteed against defects in material and workmanship for the lifetime of the original retail customer.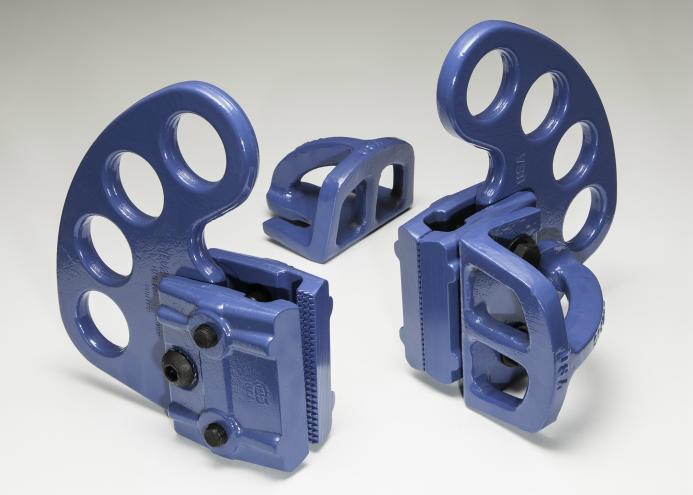 Porter-Ferguson is a division of Lowell Corporation. For more information about P-F auto body repair tools, or for a full-line catalog on either P-F or Lowell tools, call 800/456-9355 or 508/835-2900, email customerservice@lowellcorp.com or visit the parent company's website, lowellcorp.com.