Mini Ram delivers maxi power in tight spots
Lowell Corporation
West Boylston, MA, USA
With its unique telescoping feature and compact size, the Porter-Ferguson SM0014T Mini Ram delivers fast power in remote or confined spaces and offers auto body repair shops tremendous versatility when tackling jobs such as  straightening frame rails and motor mounts.
The Mini Ram is a two-stage tool. With the piston fully retracted, the height is only 2-5 ⁄16″]. Height with the first stage extended is 3-5 ⁄16" and the maximum height when fully extended is 4-5 ⁄16". Maximum capacity is 4-ton (3.6t)  for stage 1 and 1-ton (.9t) for stage 2. Price is $196.35 and it is available from Porter-Ferguson distributors.
While its size is small, the Mini Ram is built for rough duty. The cylinder and piston are made from tool steel. Special U-cup packings ensure longer life, better sealing, and easy repair if necessary. The drop-forged base gives the tool a more stable footing. And there is an angled port for minimizing hydraulic connection problems.
Although the Mini Ram is designed to work with Porter-Ferguson Speed Midget hydraulics, the tool's standard ¼–18 NPTF port lets users replace the ram's half coupling to make it compatible with equipment from other manufacturers. For extra versatility, Porter-Ferguson offers an optional 2' extension arm for inserting or placing the Mini Ram into hard-to-access locations.
Like all of the company's products, the Porter-Ferguson SM0014T Mini Ram is 100% made in USA and guaranteed against defects in material and workmanship for a period of one year from date of delivery.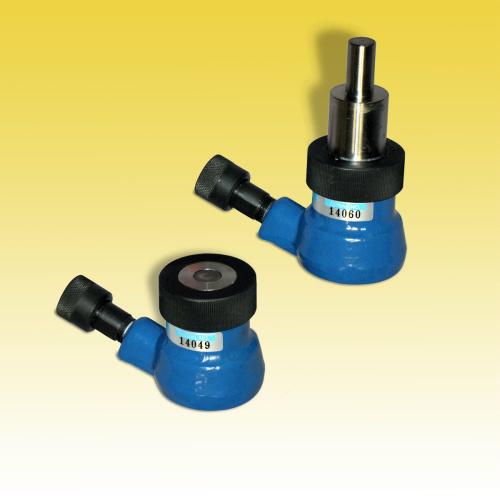 For more information about the Porter-Ferguson SM0014T Mini Ram, or for a full-line catalog, call 800/456-9355 or 508/835-2900, or email customerservice@lowellcorp.com.