Lowell's New Robotic Arm to Revolutionize Manufacturing Process
Worcester Interactive
WEST BOYLSTON, MA – Lowell Corporation is thrilled to introduce their newest groundbreaking innovation: the OB7 Stretch Robotic Arm. This cutting-edge technology is poised to revolutionize manufacturing as we know it. With its advanced "touch to learn" technology, the OB7 Stretch Robotic Arm eliminates the need for complicated and time consuming programming.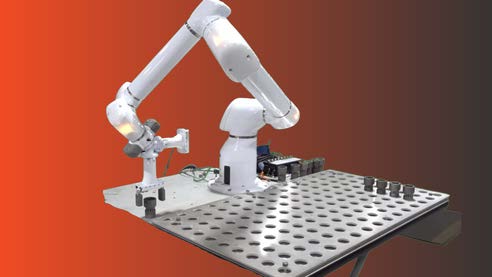 OB7 Stretch In Action Moving Sockets From Fixture Table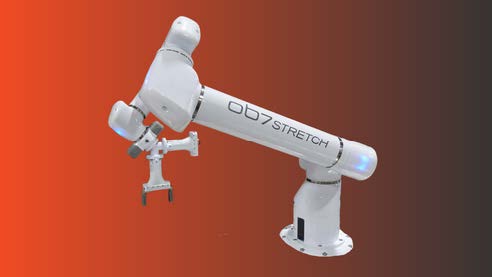 OB7 Stretch Equipped with Versatile 7-Axis Arm
Furthermore, OB7's collaborative robot arm with 7 moving joints allows it to reach around objects and obstacles in the work area, something that robots with only 6 joints cannot achieve. Each of the 7 joints can rotate 360 degrees in both directions, giving the OB7 exceptional flexibility and versatility. It can seamlessly integrate into almost any existing production environment without the need for reorganization or retooling. Visit Lowell Corporation's YouTube channel to watch the OB7 in action at their West Boylston warehouse.
The Best American Wrench Manufacturer Since 1869
Lowell Corporation offers the best industrial tools in the industry. Whether you need a wheel or a valve wrench, your company deserves the right balance between cost and efficiency. Our custom hand tools make tough jobs easier for design engineers, waterworks engineers, and utility linemen. We're proud to distribute reliable hand tools to help linemen nationwide.
We've been increasing construction, maintenance, and manufacturing productivity since 1869. Let our trusted socket wrench sets simplify your workload no matter which strap wrench set you need. With our essential lineman tools, you get the backing of the most trusted name in the hand tool industry.
Make sure to follow us on Instagram for exciting product updates and promotions!