Push-Fit Oil Windows
For trouble-free visual inspection
Observation windows are used to provide a clear view of gears, lube level, couplings, chains or switches in sealed or oil immersed areas. Observation Windows can also be called oil windows, oil sight glasses or circulation windows.
One-step fixation, self-locking, no thread required, no machine wall reinforcement needed
Solid, shock-resistant transparent acrylic
Withstands temperatures up to 158° (70° C)
Absolutely oil tight, withstands internal pressures up to 8.8 psi (or higher with optional guard ring)
NBR seals
Removable film protects polished face from damage during delivery and assembly
White reflectors are furnished with all windows up to 8-inch diameter and are removable if not desired.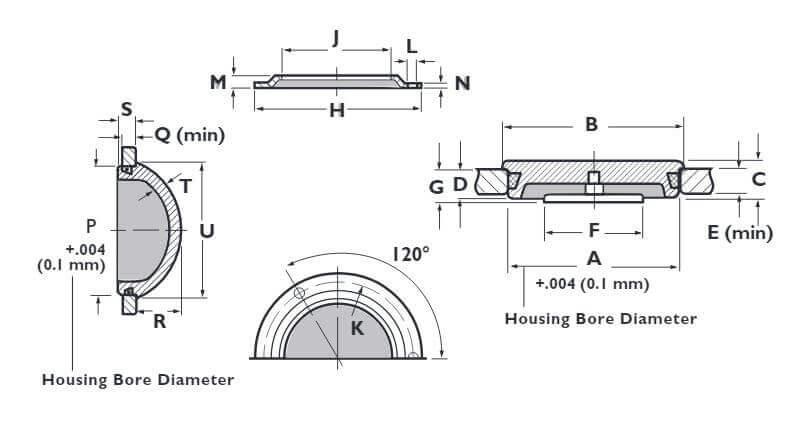 | Image | Name | Part Number | Overall Diameter | Housing Bore Diameter | C | D | E (min) | Reflector Diameter (F) | G | hf:att:pa_overall-diameter | hf:att:pa_housing-bore-diameter | hf:att:pa_c | hf:att:pa_d | hf:att:pa_e-min | hf:att:pa_reflector-diameter-f | hf:att:pa_g |
| --- | --- | --- | --- | --- | --- | --- | --- | --- | --- | --- | --- | --- | --- | --- | --- | --- |