25 Tips for Hand Tool Safety
Lowell Corporation
25 Tips for Hand Tool Safety
Do you work in utilities, waterworks, or construction? If you do, then make sure you practice these 25 tips for Basic Hand Tool Safety!
ALWAYS WEAR EYE PROTECTION.
Wear the RIGHT SAFETY EQUIPMENT for the job.
Use tools that are the RIGHT SIZE & RIGHT TYPE for your job.
Follow the correct procedure for using EVERY tool.
Keep your cutting tools SHARP and in good condition.
DON'T work with OILY or GREASY hands.
Handle SHARP-EDGED and POINTED TOOLS with care.
Always carry pointed tools by your side with the points and heavy ends DOWN.
SECURE all small work & short work with a vise or clamp.
NEVER carry tools in your pockets.
DON'T use tools that are LOOSE or CRACKED.
KEEP your punches & chisels in good condition. Mushroomed heads can chip & cause injuries.
DON'T use a file without a HANDLE.
DON'T pry or hammer with a FILE. It may shatter.
DON'T use screwdrivers as chisels or pry bars.
DON'T try to increase your leverage by using a "cheater" with a wrench. Wrenches are designed at the right strength for their size and length.
AFTER USING A TOOL — clean it and return it to its proper storage place.
If anything breaks or malfunctions — report it to your supervisor AT ONCE.
Use the RIGHT TYPE of tools for the job.
NEVER place tools and materials where they hang on the edge of a bench.
Don't use tools for things they weren't meant for.
Store tools and materials vertically, with the points and heavy end down.
Cut away from yourself when you use chisels and other edged tools.
DON'T FORCE screws; make sure you use the correct screw for the job.
Only use OFFICIAL, TESTED repair kits for your tools.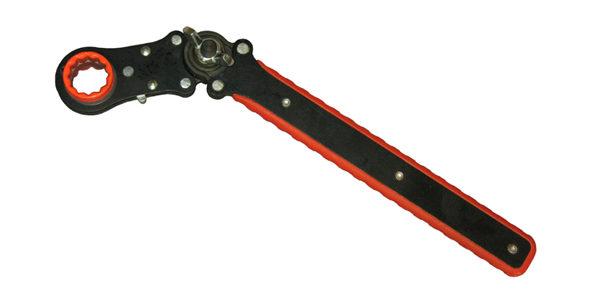 Your Source for Hand Tool Safety
To make your lives easier, Lowell Corporation offers the best hand tools in the industry. For most manual lineman labor and machine design, there is a balance between cost and efficiency. Altogether, our socket wrench sets achieve the best balance of productivity for construction, maintenance, and manufacturing operations. Let our ratchet and wrench technology make your labor go smoothly. With our essential lineman tools, you get the backing of the most trusted name in the hand tool industry.
Lowell Corporation is proud to manufacture all of its tools right here in the U.S.A. in the heart of New England. All Lowell wrenches are 100% guaranteed with our one-year manufacturer warranty. Follow us on Instagram @lowellcorp for exciting promotions and tool giveaways!